Incentives are carried out as a personnel development measure. Especially in the area of personnel development, incentives primarily serve to increase the motivation and motivation, but also the loyalty of the employees.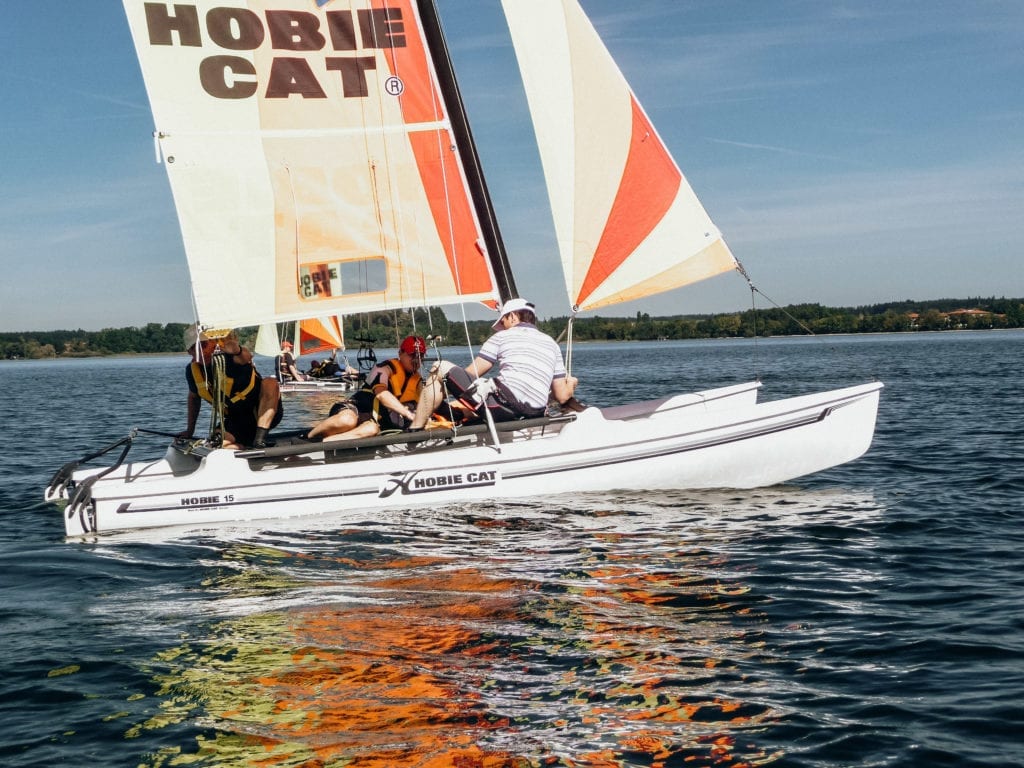 Motivated employees make an important contribution to the company's success, especially as they are less absent, more committed and less likely to resign. Professionally implemented incentives are intended to give new impetus to employee motivation and deepen emotional ties.
The corresponding instruments of reward and appreciation can be realized with very little effort. Often even small impulses have a big effect.
In order to increase employee motivation, many companies organise team events or events as incentives that involve all employees. The spectrum of possible events ranges from traditional company or Christmas parties to day trips to nature and trips lasting several days. What is your goal?
Get out of the office routine and refuel with new freshness – through unique experiences that will remain in your memory.
EXAMPLES OF POSSIBLE INCENTIVES
Using two examples, we explain at this point how incentive events can look like. CONOUT offers nothing off the peg: In dialogue with our customers, we find the right event – closely oriented to the individual needs of the company.
FUN ON ICE & SNOW!
Day I: Curling tournament.
Day II: e-Snowmobile and Biathlon Camp.
Day III: Racebob taxi at Königssee, accommodation in self-catering hut or in an upscale 4-star hotel.
PADDLE, SURF & PLAY
Day I: Boat trip on Lake Chiemsee and visit of the castle;
Day II: Sailing course & evening stand-up paddle tour on Lake Chiemsee.
Day III: Golf taster course.
HOW DO YOU IMAGINE YOUR INCENTIVE?
No matter whether sailing, motorboating, racing bobsleigh or mountain bike / e-bike tours – we offer nothing off the peg and gear our events closely to the individual needs of our customers.
We organize everything from Alpha to Omega – only you have to tell us in advance how you imagine a successful incentive.
Incentive events focus on carefree activities and memorable experiences that reward successful work and the achievement of specific goals:
Examples of action-packed incentive events include sailing, motorboating, racing bobsleigh, mountain bike or e-bike tours and much more. The events take place at unique locations where everything is taken care of: an exciting and challenging programme, the best catering and accommodation in exclusive hotels.
REWARD FOR GOOD WORK THROUGH INCENTIVES
In contrast to classic team or company events, incentive events are organised with particular care with regard to location, catering and entertainment in order to achieve the maximum effect.
Incentives serve either to motivate employees or customers or to reward them for achieving their goals. Therefore, incentive events often include public awards and honours for deserving employees.
OUR LATEST CONTRIBUTIONS TO THE TOPIC
PLEASE CONTACT US AND ASK FOR INFORMATION WITHOUT OBLIGATION.
WE WILL GLADLY MAKE YOU A TAILOR-MADE OFFER!