The distance to everyday life creates new perspectives and is recreation für´s brain. When ecological or social issues are at the centre of an event, positive effects are created at the level of employees, company management and the public perception of an organisation.
All in the spirit of "Do good, and talk about it".
Here you can get your own impression of how events with a social or ecological focus can look like.
TREE-PLANTING ACTION AT FUSCHLSEE
80 highly motivated participants, 400 young trees, a new mountain forest road and countless tools. The result: done! The roadside was completely replanted. The deeper meaning behind it?
In a complex working world, it is often difficult for employees to recognize their concrete contribution precisely and to name the value for society. In manual work, on the other hand, each participant sees exactly what he has done and keeps the result tangible. This not only benefits society, but also the company by bringing about an inner change through meaningful projects.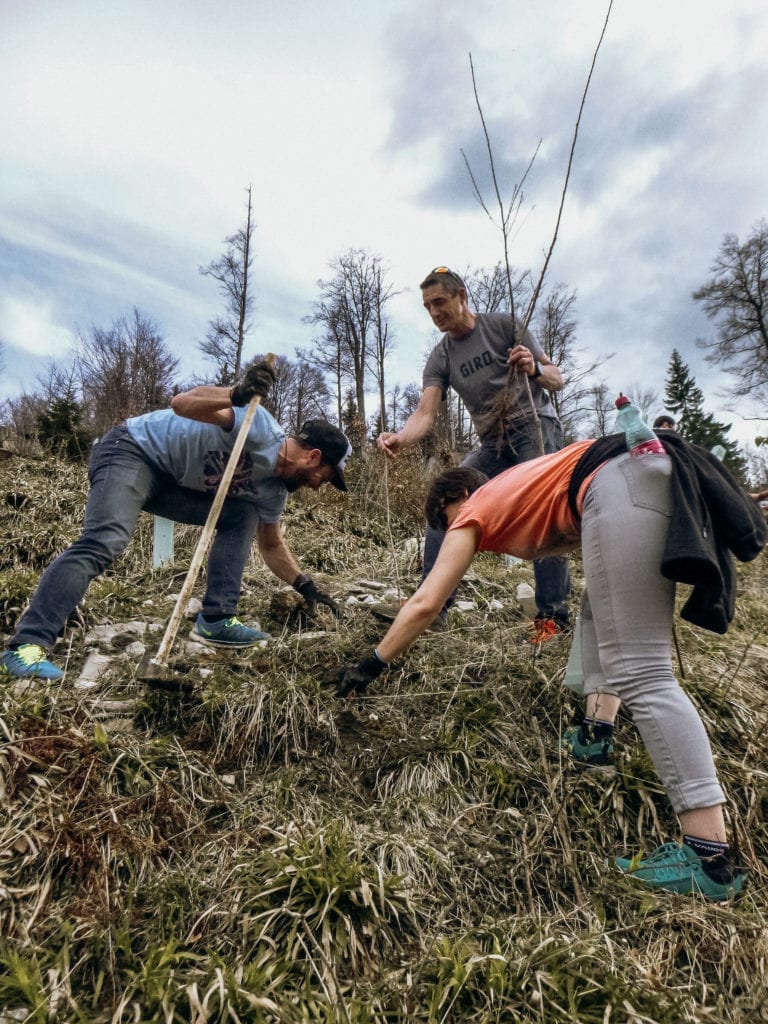 SOAPBOX CONSTRUCTION IN THE CARITAS CHILDREN'S VILLAGE
In the Caritas Children's Village, the participants build soapboxes together with the children living there and then organize a small race. The soapboxes will be kept for the children as a nice memory and of course also for playing.
This is exactly what the term Corporate Social Responsibility (CSR) basically means: Behind it lies the performance of a voluntary contribution to sustainable development for the environment or society.
In this case for laughing children, as you can see in the video.
WHICH CSR-EVENT DO YOU WANT?
No matter whether it's about working together in special workshops for people with disabilities, tree planting campaigns or building soapboxes in the SOS Children's Village – every CSR event is primarily about giving employees the opportunity to break out of everyday office life and discover new perspectives in a cosmos that is foreign to them.
In this sense, there are many possibilities to carry out ecologically or socially sustainable CSR events. We orient ourselves close to the needs of our customers and organize the complete implementation from A to Z.
We see CSR (Corporate Social Responsibility) as a holistic approach that uses social responsibility as an effective motivational tool.
CSR measures encourage employees to feel that they have achieved good things together. This increases identification with the company and the image of the employer as a social actor who lives assuming responsibility every day.
CSR events provide participants with new experiences that help them broaden their own horizons. In this way, everyone benefits: employees, company management and last but not least: Society.
For more than 15 years we have been combining social responsibility with unforgettable experiences by organising events with a social and ecological background.
OUR LATEST CONTRIBUTIONS TO THE TOPIC
PLEASE CONTACT US AND ASK FOR INFORMATION WITHOUT OBLIGATION.
WE WILL GLADLY MAKE YOU A TAILOR-MADE OFFER!