GOALS OF TEAMEVENTS & SUPPORTING PROGRAMS
Direct experience ensures sustainable results, because actively collected experiences are firmly anchored in the consciousness of the participants.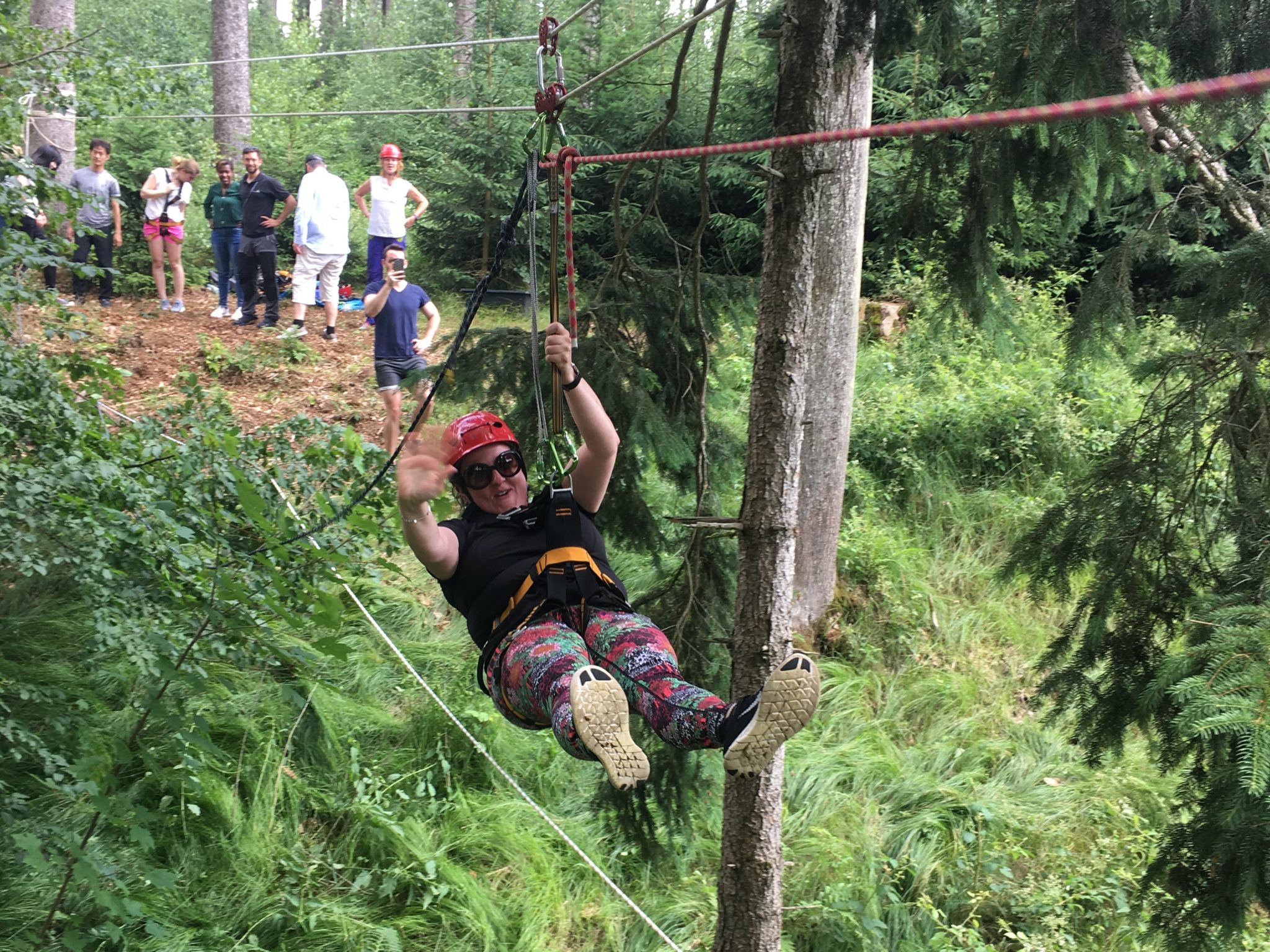 The unfamiliar learning environment with extraordinary challenges puts the individual in a highly motivating "learning atmosphere", which is enhanced by the group dynamics is strengthened. Through the supplementary use of confidence-building measures, we promote a high degree of openness between the participants, which enables social learning in the team in the long term.
After the work in the seminar room is done we go out to the fresh air! Accompanying the conference we offer a variety of solutions to get the participants out of their daily work with a short supporting program. The focus is on having fun together and getting to know each other on a personal level, so that nothing stands in the way of a convivial evening.
Your team event should be more than only spending time together? We are happy to provide you with tailor-made ideas so that your employees can enjoy themselves AND network better. From an activating introduction with a group task to interactive surprises in between to the crowning conclusion of your event with a shared sense of achievement.
EXAMPLES OF CONCRETE TEAM EVENTS & FRAMEWORK PROGRAMMES
Would you like to spice up your conference or surprise your company party with a special setting? We are happy to provide you with ideas for unforgettable interactive elements. From an active introduction with group tasks, to individual interactive break stations, to the grande finale with a shared sense of achievement.
What you can expect from us: Perfect organization and a lot of fun. And here, too, the CONOUT credo applies:
TAILORED TO YOUR GOALS
We support you professionally, in partnership and reliably in all questions concerning your event and take away what you want to "get rid of".We use our large network of locations, partner hotels and other service providers to create an event for you, which will be remembered positively by all participants for a long time to come!You will see: A lot is possible.
OUR LATEST CONTRIBUTIONS TO THE TOPIC
PLEASE CONTACT US AND ASK FOR INFORMATION WITHOUT OBLIGATION.
WE WILL GLADLY MAKE YOU A TAILOR-MADE OFFER!